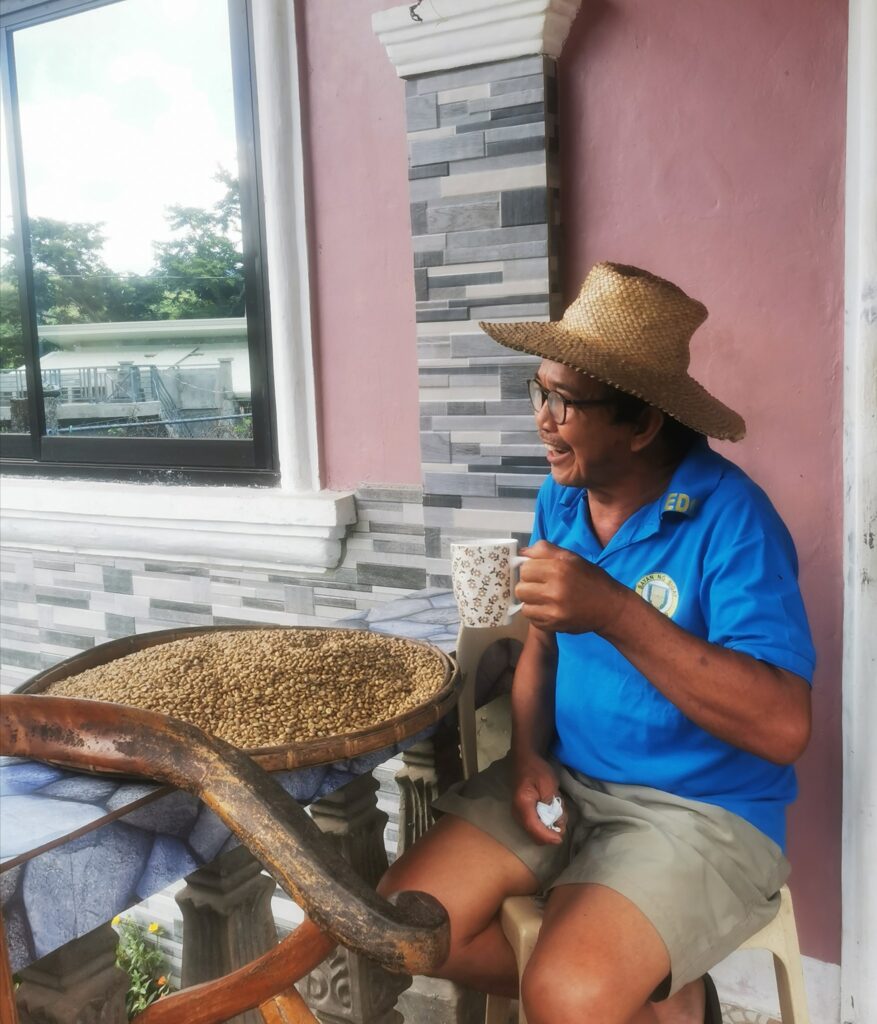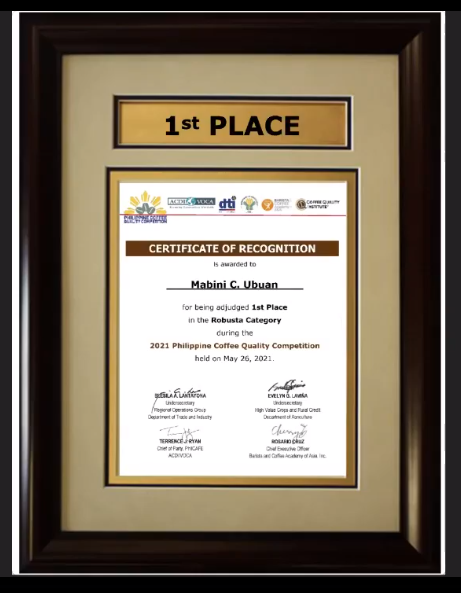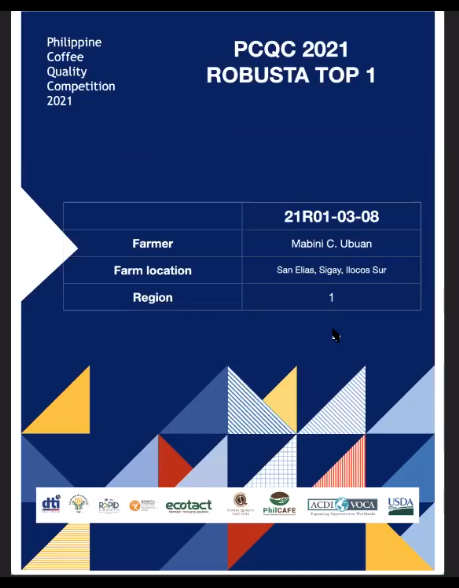 With a score of 85.54, the Robusta coffee entry of Mr. Mabini Ubuan from the municipality of Sigay bagged the 1st place award in the 2021 Philippine Coffee Quality Competition (PCQC) Robusta Category during the virtual awarding ceremony held this morning.

Other coffee growers from the province who made it to the finalists row were Ms. Mariel Gannad (2nd place), Ms. Erlinda Dao-ayan (3rd place), and Ms. Juana Bitongan (5th place) all from Gregorio Del Pilar; and Mr. Rodolfo Aciong from the municipality of Quirino bagged 4th place.

It can be recalled that Mr. Aciong bagged 1st place and 3rd place in the same category of the PCQC 2018 and 2019, respectively.

A total of 103 entries nationwide were assessed for the competition, 13 of which came from Region 1 (all from Ilocos Sur).

Meanwhile, the coffee entry of Marites Arellano from Davao Del Sur emerged 1st place in the Arabica category. The competition was categorized into two different types of coffees; Robusta and Arabica. (jmcq/pia)